BMW Maintenance & Service FAQs
On the subject of BMW maintenance in the Milwaukee area, BMW of Milwaukee North is set to answer all your most essential questions. From tire rotations to wheel alignment, our BMW auto mechanics are factory-trained professionals with the skill and experience to get you back on the road.
Milwaukee BMW Maintenance
Whereas your new or new-to-you BMW vehicle may come loaded with first-class bells-and-whistles, all vehicles still require regular care to maintain them in their ideal condition. Of course the best kind of maintenance is the regularly scheduled kind. Contrarily when tiny issues go un-inspected, they can progress to more significant issues later on. Knowing the right solution for your car can take an expert. Here are the most frequently asked questions we get about BMW maintenance in the Milwaukee area.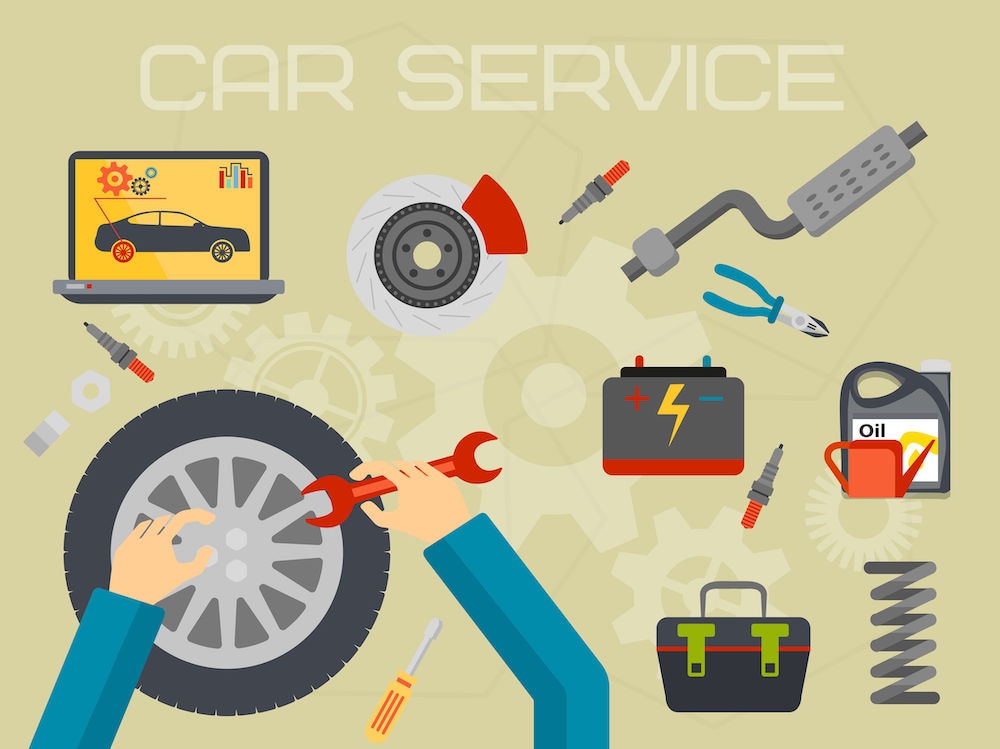 BMW Certified Maintenance

Why should I choose a BMW licensed service provider for my vehicle maintenance?

When you choose BMW of Milwaukee North as your licensed service provider, you get a team of factory-trained Milwaukee BMW mechanics. Not only will we provide unparalleled auto service, but ensure use of state-of-the-art equipment and genuine BMW parts, including a full warranty for all completed service and repairs.

BMW Oil Change - Milwaukee

How often should I change my oil?

While most auto technicians swear by the 3 month or 3,000-7,000 mile oil-change rule, there are always exceptions to the rule. The first suggestion is always to check your car's manual. This will give you the most accurate information available, especially for newer models. On the other hand, however, the manual provides little guidance when it comes to vehicle wear, history, and age. This more complete diagnosis requires an expert's opinion. If your personal mechanic is unsure, then contact your BMW dealer right away for the best advice.

BMW Brake Change

When do I need new brakes?

Every auto service appointment should include a standard vehicle inspection. A licensed BMW mechanic will check your car for any recommended services. As brake quality is measured by size, look, and feel, this is the best way to have your brakes checked. Be sure to get squeaky brakes looked at by a professional, as the noise can be a symptom of a more significant issue.

BMW Tire Rotation

What is a tire rotation? And when should I get one?

A vehicle's primary point of contact with the pavement are the wheels. This causes excessive wear and tear that needs to be distributed equally among all the tires. After 6,000 to 8,000 miles, a tire rotation is advised. Rotation guarantees that the tires will wear evenly. Also note that 4WD and off-roading, as well as personal driving habits may dramatically influence your tire rotation interval and frequency, outside of a normal BMW tire rotation schedule.

BMW Battery Replacement

What kind of preventive maintenance is necessary for my auto battery?

The normal car battery will last between 3 to 5 years, dependent upon use and care. The best way to avoid a battery issue is monitor the battery health of your vehicle. This usually happens during a routine service check. Most car batteries, like other perishable items, have a clearly marked date of expiration.

BMW Brake Pad Replacement - Milwaukee

How long will brake pads last?

The lifespan of your brake pad relies upon your daily driving routine and decidedly, the operating environment. Based upon heavy to moderate usage, brake pads are usually designed to last through 20,000-25,000 miles. Factors that will significantly reduce its life are braking frequently, braking at high-speed, temperature elevation and driving on rocky terrain and uneven areas. On average, brake pads may give from forty to sixty thousand miles of pad life under normal driving conditions.

The Check Engine Light

Why is my check engine light on?

Computerized dashboards are standard traitsin most modern vehicles. These include indicators and sensors to help drivers manage vehicle safety. Common reasons that your check engine light is on include missing gas cap, time for an oil change, or even low tire pressure. This light also produces a computerized error code which is easy to read by a diagnostic machine.

BMW Fuel Filter

When should I replace my car's fuel filter?

A clean fuel filter is essential for optimal and trouble-free engine performance. Always consult your automaker's manuel or BMW mechanic, but fuel filters usually can operate between twenty to forty thousand miles.

BMW Engine & Ignition System

Why won't my BMW start?

Although there are various reasons why your BMW won't start, the usual culprit is your car's battery. If the lights were left on, then its likely that the charge is drained. One early warning sign of a low charge is if it takes longer to start when you turn the key. There may be other reasons why your vehicle won't start, so it's always best to consult a certified BMW mechanic.

Certified Maintenance for BMW Vehicles & More

Choose BMW of Milwaukee North for all your service, maintenance, and repair needs in the Milwaukee area. Our BMW certified mechanics are ready to assist in all your automotive needs.

Milwaukee BMW Maintenance & Service FAQs | BMW of Milwaukee North